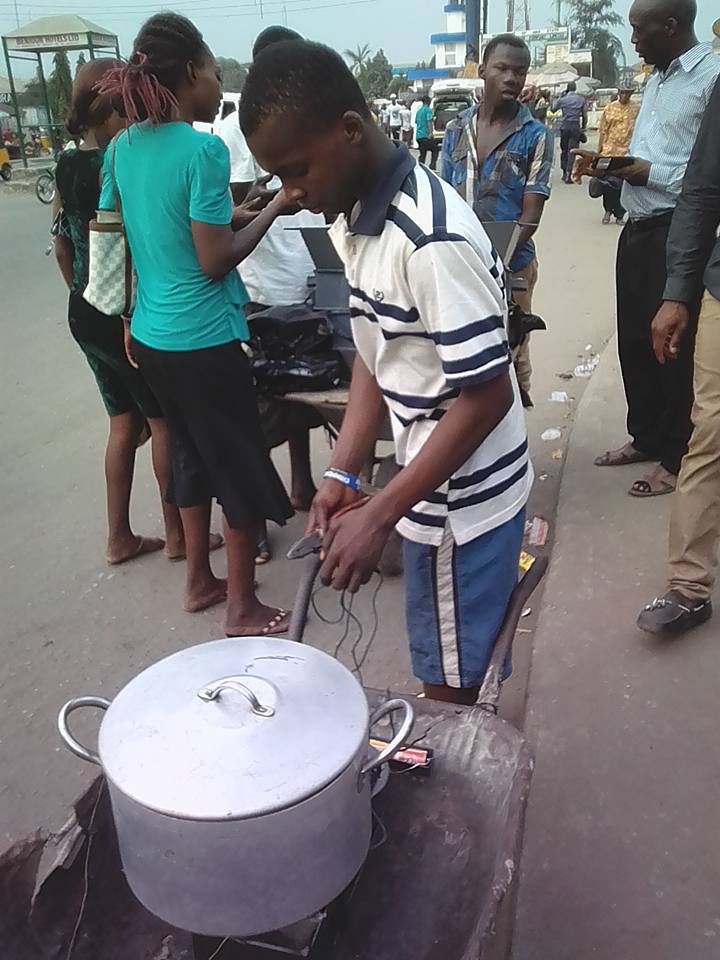 A Facebook user, Onyechere Ugochinyere, has taken to his page to share the story and photos of an Ontisha born boy and his invention after he saw the boy in Aba.
He wrote;
Give us Biafra and we shall rule the world. See a sixteen years old boy from Onitsha Biafra Land who built a stove that uses charcoal, battery and electricity in different occasions.
I saw him today at Aba when he came to market it.
He is genius…… If u doubt, inbox me I will take u to him and u will confirm it. The name of the stove is NDYSON STOVE. He named it after his own name. Biafrans are born engineers.
See more photos below;